Frank Phillips, M.D.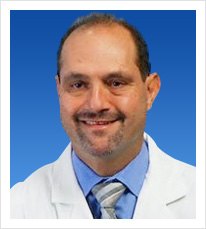 Spine, Back and Neck
Professor, Director, Section of Minimally Invasive Spine Surgery, and Director, Division of Spine Surgery, Rush University Medical Center
BIOGRAPHY
A visionary in the field of minimally invasive spine surgery, Dr. Frank Phillips was one of the first in Chicago to begin using these procedures in the 1990s. He specializes in minimally invasive cervical and lumbar reconstructive surgery. He also has expertise in motion preserving procedures and was a principle investigator in FDA trials on cervical disc replacement.
Dr. Phillips is a leader in the field and is a founder, board member and past president of the Society of Minimally Invasive Spine Surgery. Dr. Phillips has participated in the development of and pioneered a number of minimally invasive spinal techniques that are now widely used. He regularly teaches and lectures to spine surgeons nationally and internationally on minimally invasive spinal surgery.
Before coming to Midwest Orthopaedics at Rush in 2003, Dr. Phillips served as the director of the Spine Center at The University of Chicago. Dr. Phillips is currently a Professor of Orthopedic Surgery and Director of the Division of Spine Surgery at Rush University Medical Center. He has published and lectured extensively, received numerous research awards and grants and frequently directs spinal educational courses for other spine surgeons. Dr. Phillips was recently named one of the top 28 spine surgeons in the country by Orthopedics this Week and is listed in Becker's Orthopedic Spine and Pain Management as one of the nation's Top 100 spine surgeons and specialists.
A medical graduate from the University of Witwatersrand, Johannesburg, South Africa, Dr. Phillips completed his orthopedic residency at The University of Chicago Medical Center. In addition, he served a spine fellowship at Case Western Reserve University School of Medicine. He is board certified by the American Board of Orthopaedic Surgery.
Dr. Frank Phillips was voted among the top 10-15% of Top Doctors in America® by U.S.News & World Report and Castle Connolly. The Top Doctors list is widely regarded as a high-quality reference guide to the medical profession.
SELECTED PUBLICATIONS & PRESENTATIONS
Voronov LI, Siemionow KB, Havey RM, Carradang, G, Phillips FM, Patwardhan, AG. Bilateral posterior cervical cages provide biomechanical stability: assessment of stand-alone and supplemental fixation for anterior cervical discectomy and fusion. Med Devices. 13;9:223-30 2016
Virk S, Phillips FM, Khan S. Reimbursement and charges related to a 90-day episode of care for a one- or two-level anterior cervical discectomy and fusion. Journal of Bone and Joint Surgery. 17;98(16):1378-84. 2016
Shifflett GD, Hellman MD, Louie PK, Mikhail C, Park KU, Phillips FM. Return to golf after lumbar fusion. Sports Health. 2016 Nov 22
Rihn JA, Radcliff K, Norvell DC, Eastlack R, Phillips FM, Berland D, Sherry N, Freedman M, Vaccaro AR. Comparative Effectiveness of Treatments for Chronic Low Back Pain: A Multiple Treatment Comparison Analysis. Clin Spine Surg. 2016 Nov 9
Phillips FM, Cheng I, Rampersaud YR, Akbarnia BA, Pimenta L, Rodgers WB, Uribe JS, Khanna N, Smith WD, Youssef JA, Sulaiman W, Tohmeh A, Cannestra A, Wohns R, Okonkwo DO, Acosta F, Rodgers EJ, Andersson G. Breaking through the glass ceiling of minimally invasive spine surgery (Phila Pa 1976). Suppl 8:S39-43 2016
Phillips FM, Geisler FH, Gilder KM, Reah C, Howell KM, McAfee PC. Long-Term Outcomes of the US FDA IDE Prospective, Randomized, Controlled Clinical Trial Comparing PCM® Cervical Disc Arthroplasty to Anterior Cervical Discectomy and Fusion. Spine 40(10):674-683 2015
Singh K, Nandyala SV, Marquez-Lara A, Fineberg SJ, Oglesby M, Pelton MA, Andersson GB, Isayeva D, Jegier BJ, Phillips FM A perioperative cost analysis comparing single-level minimally invasive and open transforaminal lumbar interbody fusion. Spine J 14(8):1694-701 2014
Phillips FM, Isaacs RE, Rodgers WB, Khajavi K, Tomeh AG, Deviren V, Peterson MD, Hyde J, Kurd M. Adult Degenerative Scoliosis Treated with XLIF: Clinical and Radiographic Results of a Prospective Multi-center Study with 24-Month Follow-Up. Spine 38(21):1853-61 2013
AWARDS & HONORS
Best Paper: North American Spine Society Annual Meeting. 2011 Preclinical study of human allogenic amniotic membrane as a barrier to epidural fibrosis in the early wound of a post laminectomy rat model.
Best Paper: North American Spine Society Annual Meeting. 2011 Why don't annular defects heal? Does interposed nucleus pulposus prevent healing? An in vivo study.
Whitecloud Best Paper Award Nominee: International Meeting on Advanced Spine Techniques (IMAST) 20th Annual Meeting. Vancouver, Canada. July 2013 A Prospective, Randomized Clinical Investigation of the PCM Cervical Disc: Five year results from the US IDE study.
Selected to Best Doctors in America 2003-2013
Orthopaedics This week: Top 28 Spine Surgeons in the United States (selected by spine surgeon peers) 2012; 2013
Kern Singh, MD
American Academy of Orthopaedic Surgeons Achievement Award, 2016.
Becker's Top 20 Spine Surgeon's Leadership Award, 2015.
Best Paper - Missing Data May Invalidate Spine Surgery Database Studies. Basques BA, Lukasiewicz AM, Samuel AM, Webb ML, Bohl DD, Ahn J, Singh K, Grauer JN. North American Spine Society, October 2016.
Best Paper - The Utility of Obtaining Routine Hematologic Laboratory Values Following a Minimally Invasive Transforaminal Lumber Interbody Fusion. Elboghdady I, Aboushaala K, Naqvi A, Manning B, Jorgensen A, Singh K. Society for Minimally Invasive Spine Surgery, 2014.
Best Clinical Paper – A Peri-Operative Cost Analysis Comparing Single-Level Minimally Invasive and Open Transforaminal Lumbar Interbody Fusion. Nandyala S, Marques A, Fineberg S, Singh K. Society for Minimally Invasive Spine Surgery, 2014.
PRACTICE EMPHASIS
SPECIAL PROCEDURES
Minimally invasive spinal surgery
Motion preserving spinal procedures
Spinal reconstruction cervical/lumbar
RESEARCH INTERESTS
Minimally invasive spinal surgery
Cervical reconstruction
Intervertebral disc biology and regeneration
DISCLOSURES
CLINICAL SUPPORT STAFF
Toni Lee (AA)
Denise Reed (AA)
Marion Thompson (RN)
Christine Johnroe (PA)
EDUCATION / CERTIFICATIONS
Medical School


University of Witwatersrand Medical School, South Africa

Residency


University of Chicago Hospitals, Chicago, IL - Orthopaedic Surgery

Fellowship


RCase Western Reserve, Cleveland, OH - Orthopaedic Surgery

Board Certification


Orthopaedic Surgery
IN THE NEWS
HOSPITAL / SURGICAL LOCATIONS
Gold Coast Surgicenter
845 N. Michigan Ave, Suite 985W
Chicago, IL 60611
Rush University Medical Center
1653 W. Congress Parkway
Chicago, IL 60612
PHYSICIAN OFFICE LOCATIONS
Orthopedic Building at Rush University Medical Center
1611 West Harrison Street
Chicago, Illinois 60612
Prairie Medical Center of Westchester
2450 S. Wolf Road, Suite F, 2nd Floor
Westchester, IL 60154
Munster Indiana Office
9200 Calumet Avenue
Suite 300
Munster, IN 46321